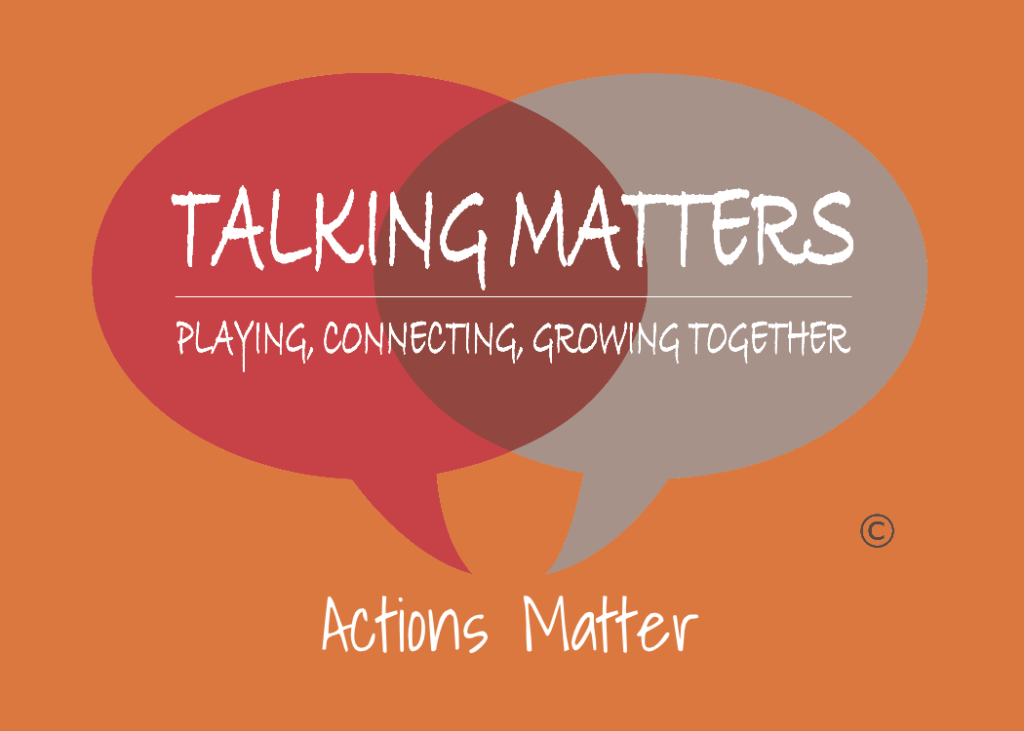 Since I'm a creature of habit, I'll cut right to the heart using words to communicate the value of actions. If I tell my wife that I love her with words and hugs but ignore my hubby-do-list and exhaust myself helping other people, she won't feel loved.  If I tell someone that I care but don't make time to listen and do something to lighten his load, he may not feel loved.  If I tell someone that I'm a Christ-follower but dismiss him in anger or disappear when we have a conflict, he probably won't want to be a Christian.  If I preach or teach or counsel people offering wisdom and guidance but my actions defy my words, people won't want to go to any church, school, or mental health place where I am.  If I tell people about the forgiveness, love, and grace of Jesus and make the gospel known but fail to forgive people who hurt me, they probably won't believe that the gospel is good news. 
I can't negotiate away my integrity and expect people to trust me. I can't ignore people and expect them to listen to me. I can't call myself a Christ-follower if I don't listen and do what Christ commanded. I can't expect to be set free from what binds and hinders me if I'm continuing to live in paralyzing sin. In fact, I can't do anything of lasting value by just sitting around talking or praying about it. As author Bob Goff puts it, "Love Does." Love is a verb. It gets dirty and messy. It sweats and bleeds. It doesn't care about who knows or who notices. Love does what's most needed when it's most needed.
I'm not writing "actions matter" because my actions are impressive. I'm writing because I need to clean up my act! I need to be quicker to listen, slow to speak, and quick to act and do what is right and needed in the moments of my days. I'm old enough and ADHD enough to know that if I don't do it now then it will probably be forgotten and go away undone. When I make something or someone go away because I've failed to deal with it or him in a God-honoring time and way, then I have no right to bellyache when it or he throws something in my face due to my "forgetting." Trust me, this one doesn't work well in marriage: "Glenn, why didn't you do it?" "Well, you can't do something if you don't have the thought to do it." I've tried this line. I've tried making ADHD excuses. None of my crooked lines straighten out what I chose not to do.
Why do Jesus and the people around me care so much about my actions? Because it's not my words that define me. People may remember some of the words that I speak, but I'll be known for the words that I consistently display through my actions. I don't impact the world for Christ by thinking about doing something good for my family members or for my neighbors. I make a difference for Christ when I get off my butt and do something that makes a difference.
I'm not an acts-of-service love language guy. Today I'm a little sore because yesterday I lived in my wife's preferences and became an acts-of-service guy. I discovered how large my living room and family room really are when all of the furniture is moved out. If you want a happier marriage, invite your grandpups to stay with you, and then you'll finally get the carpets shampooed. But our spouses shouldn't have to wait for us to clean up our acts or shampoo the carpets until the kids or pets puke, pee, or poo on the carpets. I wonder if we'd all become more like Jesus in our actions if we gave away most of the furniture. We'd have more room for people, less clutter, and fewer comforts to excuse our inactivity. We used to tell our kids, "Delayed obedience is disobedience." I'll bet Jesus feels the same way.
"Prone to excuse me, Lord, I feel it, prone to forget the ones I love. Here's my heart, Lord, take and change it so that I reflect the God I love." Help me to do the right thing now instead of procrastinating and forgetting and ignoring. Help my life to become a better example of Jesus living through me. Lord, please help me change. Help my words and actions match, and help me to be a first responder. Please forgive me for all of the times that I've waited until something was on fire or when someone lit a fire under me. Help my brain and my body to work in unison at the impulse of Your love. Help my first thought be love translated into action. In Jesus' Name I ask and pray. Amen.
If you want to launch some of these crucial conversations in your home, your neighborhood, your church, or your workplace, leave a comment in response to today's blog. Actions Matter is a deck of cards that will launch 52 conversations that cut right to the heart of the issues that we face as we strive to live out God's Word through our words and through our actions. In a world spiraling out-of-control, integrity matters.