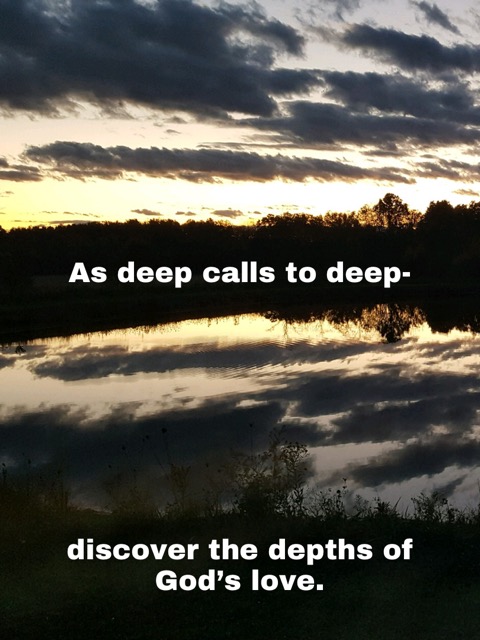 "You're blessed when you're at the end of your rope.  With less of you there is more of God and his rule." Matthew 5:3 The Message
The older I get, the more I'm convinced that people don't really change until they feel desperate.  As long as we're hanging onto familiar, our comfort zone, or trying to control everything, we're not ready to embrace what it takes to change and to get better.  Unfortunately, we oftentimes have to exhaust all of our personal resources before we finally crash and discover that we can't do it anymore on our own. Only when we're on our backs, looking up, do we find that God has always been there just waiting for us to get desperate for Him.  If we're trying to hang onto someone or something other than God, we're going to fail. 
The good news is that Jesus didn't wait for us to clean up our act before responding to our greatest need. Amidst our sinning, Jesus died for us. Through Jesus' life, death, and resurrection, we got what we needed most: Him! Only through the blood of Christ could we be made whole. Jesus paid the price to make us right with God. It was for our freedom that Jesus gave His all. He held nothing back. He demonstrated His love and our worth through His incredible sacrifice.
Although Jesus is the Way, the Truth, and the Life, many of us are still trying to will our way to getting better. We stubbornly cling to manmade efforts, idols, and gods that suck the life right out of us and relationally rob those around us. Once our God-substitutes get stripped away, we discover that God is setting us up to take the plunge into the depths of the sea of His marvelous love where we find God's grace to meet our greatest need. When we're desperate for Jesus, He fulfills our deepest longings and meets our greatest need. When we're at our lowest and deepest place of despair and desperation, God breaks in and reveals His love and compassion. As deep calls to deep—we will discover God's love to be infinitely deeper.
I tell people that I'm only at peace when my life is fully surrendered to God. Only as I'm trusting in God alone for everything can I relax and yield the controls of my life to God. Only as I seek His face and seek Him first do I experience joy and contentment, knowing that God is truly the Lord of all and the One who meets my real needs from day-to-day. But it seems like we have to get desperate in order to really experience God for who He is. He's our best friend. He sticks closer than a brother. He listens and loves and is our first Responder when no one else seems to care or understand. He doesn't always fill the room with words. Instead, He fills our hearts with His loving presence so that we can be still and know that He is God!
In my world, I find people trying to replace God with mindfulness. Yoga. Analysis. Worry. Busyness. Work. Strategic planning. Sports. Music. Money. Power. Sex. Control. Comforters. Escape. Technology. Tranquilizers. Satan uses these tactics to lie, deceive, distract, create doubt, and to cause us to question God's existence, presence, power, and love. Our God-replacements set us on a crash- course for destruction and set us up for a life-changing encounter with God.
In story-after-story in the Bible and in our lives, we find the Holy Spirit orchestrating God-moments with people who desperately cry out to God and who find His help when it's most needed.  In fact, as you're reading today's blog, you may be stubbornly resisting God.  You may be trying to tough it out on your own.  You may be sinking deeper and deeper into the pit of worry or despair.  You may even feel like giving up.  All God is waiting for is for you to cry out to Him for help.  When all you have left is a desperate cry for God's help, God specializes in showing up and helping us.  The form that God takes to help us isn't usually what we expect.  The messengers of His love and healing don't usually fit the bill.  Sometimes they pay the bill.  Sometimes they help fix what's broken and don't charge you a thing.  Sometimes they give you what you don't want, but it's exactly what you need.  Sometimes it doesn't feel good or taste good, but it's just what your body needs to heal.  And none of it initially feels comfortable.  But go ahead and trust God's love and sovereign provision.  I want to encourage you to take the plunge and let go and go deep with God.  Trust His process of restoration, for He knows you and knows exactly what you need.  When you seem to lack everything, you will meet the God who owns everything and who gives you everything that you need because He is so good
Desperate Prayer:  "Lord, I have no idea what to do.  My future is completely uncertain.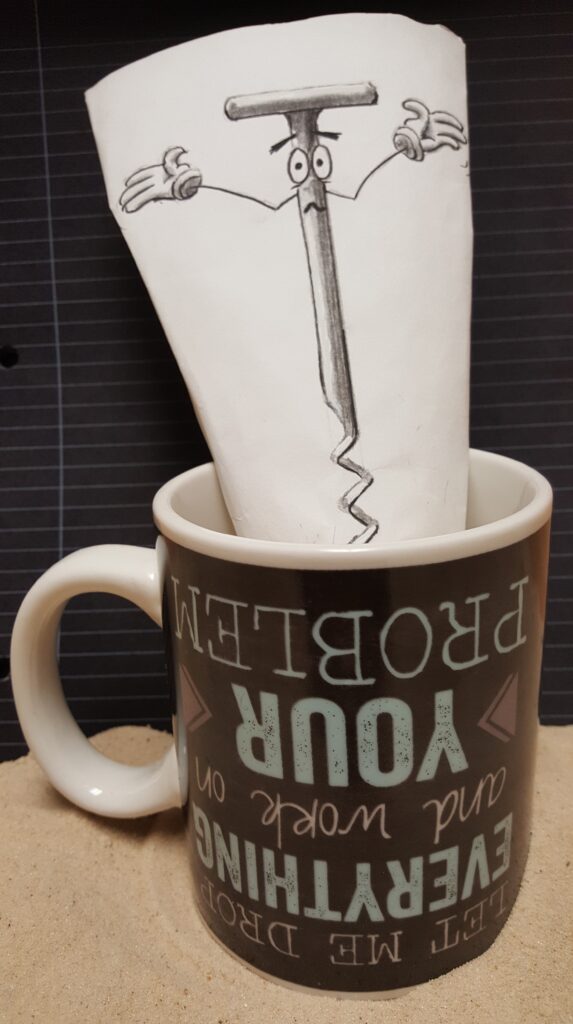 I have nowhere else to turn but to You.  All of my efforts have failed.  Now I take the plunge and turn in desperation, begging for You to show up and show me what to do.  I need You and Your help.  Please show up and do something because I can't fake it or make it anymore without Your help.  I'm going to trust You and let You be in control.  In Jesus' Name I ask and pray.  Amen."