Whatever you focus on will become your reality
When I was young, I hated school, reading, and church because I couldn't focus, sit still, or stay on task.  But when it came to sports and woodworking, I loved them and never got distracted.  What I eventually learned was that I'm incredibly ADHD, and whatever I loved captured my time and my attention.  I found every excuse imaginable during my school years to go to the wood shop or go to the gym.  I also learned that guys hate to fail and need to be affirmed.  Trying to read, retain, and learn made me feel stupid because I couldn't focus.  Excelling at sports and creating with my hands made me feel wanted and important.  
When I started seminary, someone introduced me to coffee, and coffee became my game-changer. Ninety-five percent of ADHD medications are stimulants, and I daily self-medicate with my stimulant from Tim Hortons to keep my focus and to be on my game. Over time, I realized that God made me to connect, to create, and to play, and I do it every day. The more I create and play and develop games to connect with people, the more that I build relationships and impact lives. I discovered over time that I love to read and pass on what I'm learning. My all-time favorite book is my NLT Bible. My all-time daily favorites are God, people, and animals.
I used to hate myself because I focused on all of the wrong things, and none of them brought me life and freedom.  Whatever I practiced and became skilled at became idols because I tried to find myself and my significance through them.  When my focus was off and when I was driven to distraction, I had a hard time living with myself, and I needed transformation of my focus and my life.  
After I tried everything and failed tremendously, I finally took the plunge and surrendered my life to the love of Jesus Christ. When Jesus' love melted me, everything began to change. My focus. My priorities. My controlling images. My thought world. My perspective. My goals. My practices. My relationships.
I began to devour God's Word and allowed the Holy Spirit to change me. Over time, His Words and perspective and focus are becoming the focus of my life. As the Holy Spirit engages me in a process of transformation, I am discovering how loving and gracious and kind God is, especially when I mess up.
Actually, I'm quite skilled at messing up, but I don't attack myself anymore when I fail.  My family and friends have been incredibly patient and gracious with me as I've been growing up.  My father taught me that we should treat people the way that we want to be treated when we mess up, and that's all about being changed by God's grace.  
As the Lord has been changing my focus and my perspective, He's developed my love for seeing spiritual lessons all around me and for sharing them with people.  Here's what God recently taught me when I was out for a walk with Him in the woods.  When the storms of life hit us, we oftentimes become divided.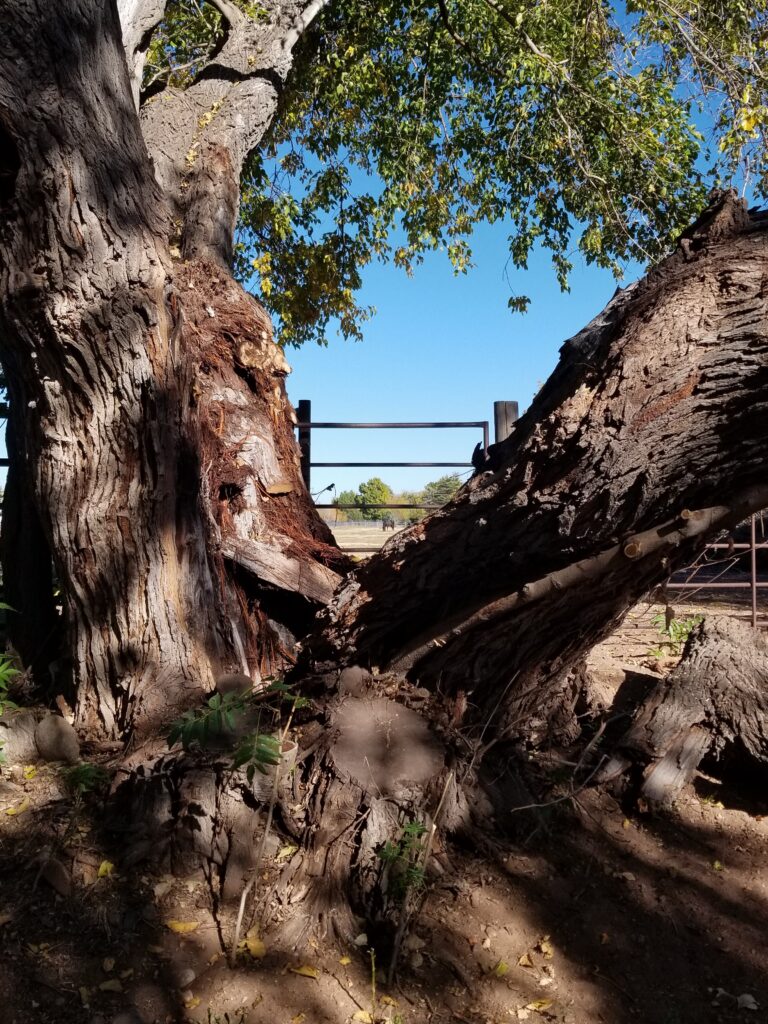 When pain and sorrow and conflict flood our lives, it can rot us or wreck us.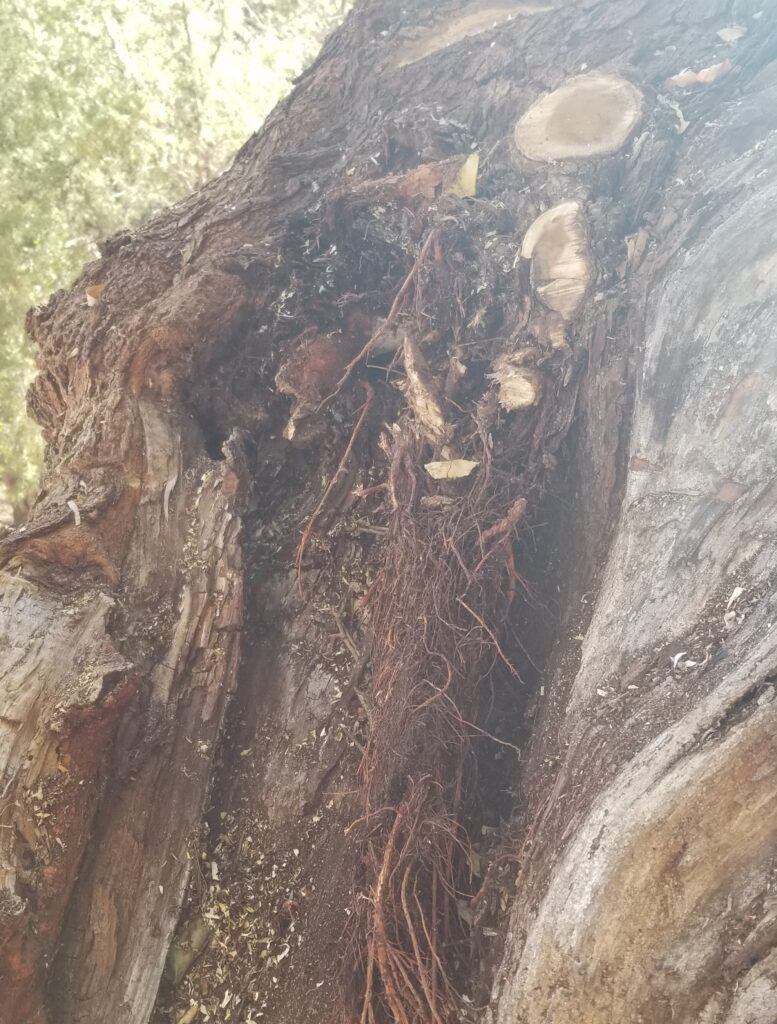 We can climb around in our minds wondering what happened and why it happened and completely lose perspective.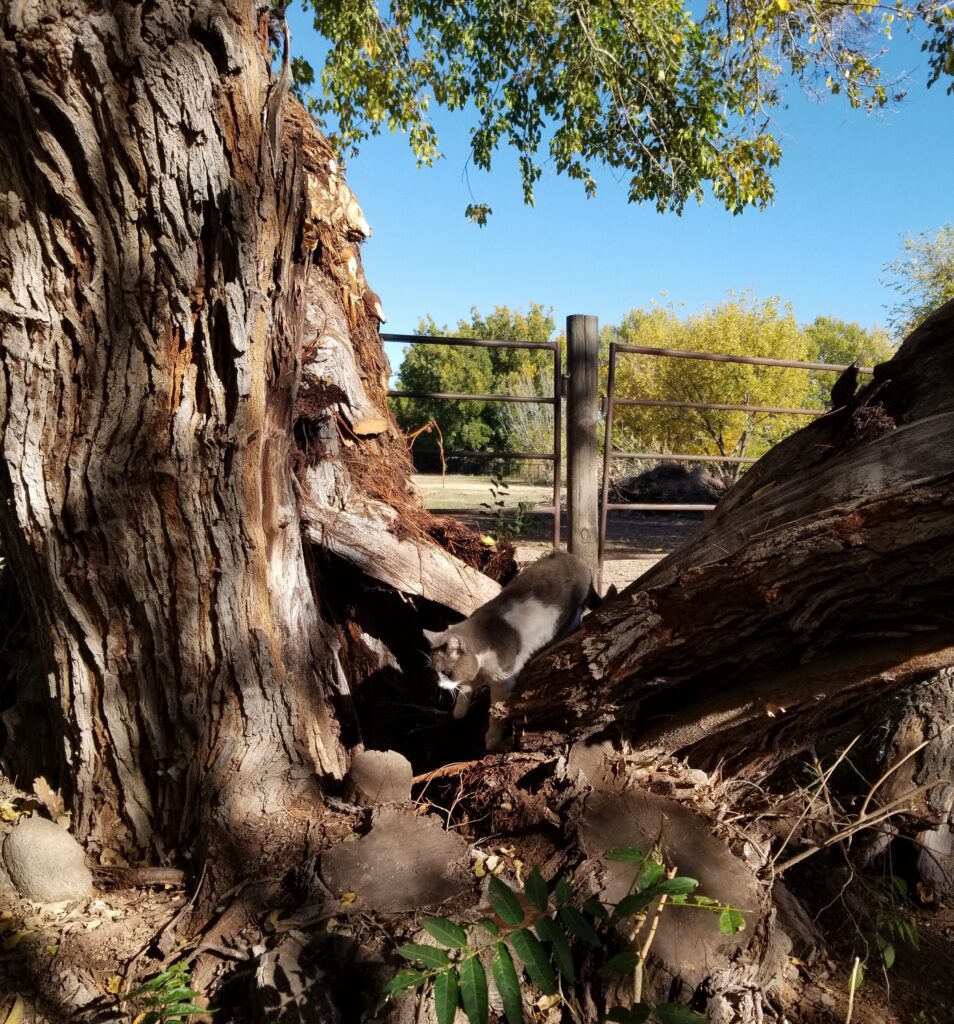 When we focus on what we had or what we lost, we can become buried in despair.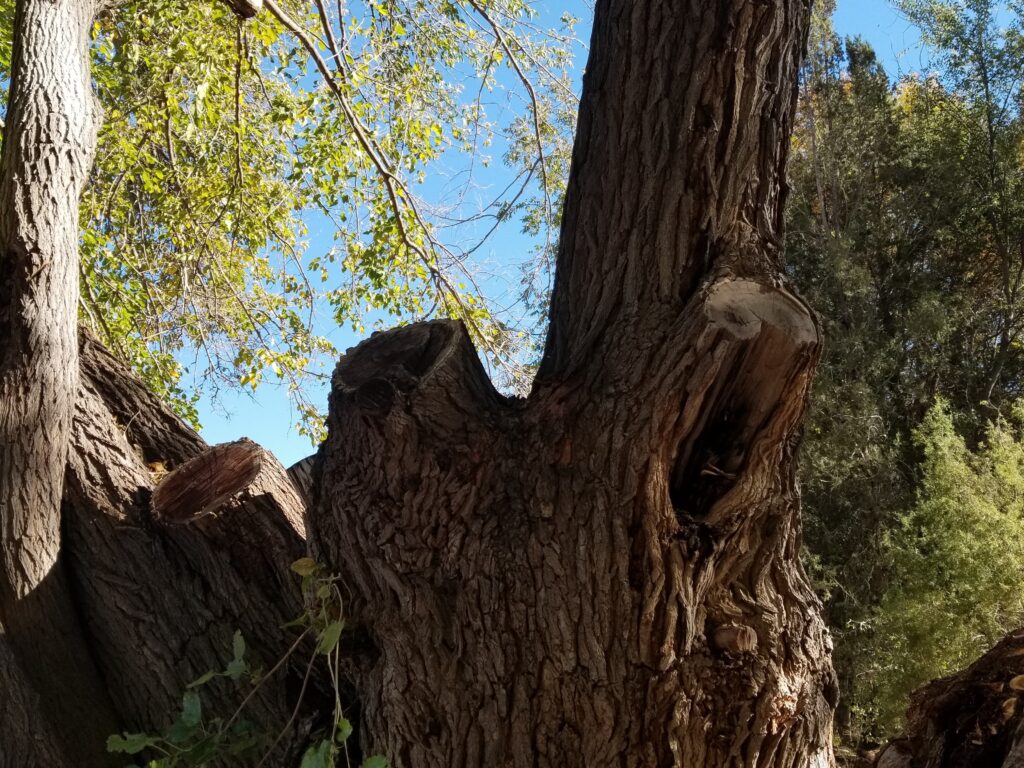 Sometimes we just scratch our heads and have no idea what to do.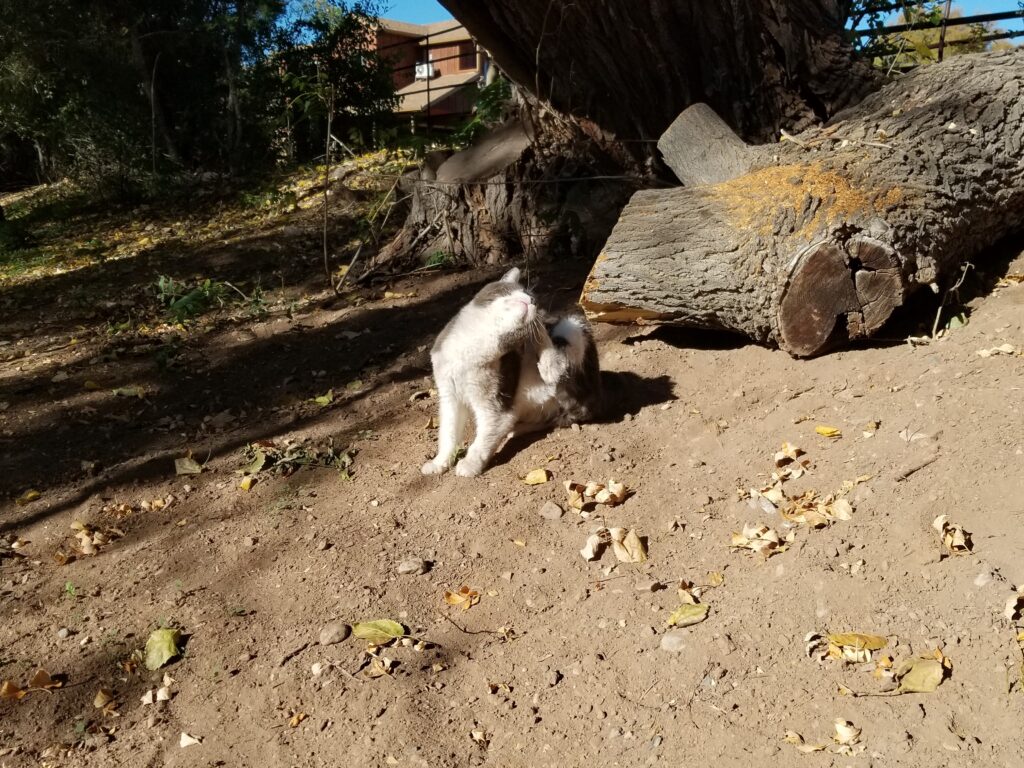 When God helps us to look up and to look around us, we realize that everything isn't lost.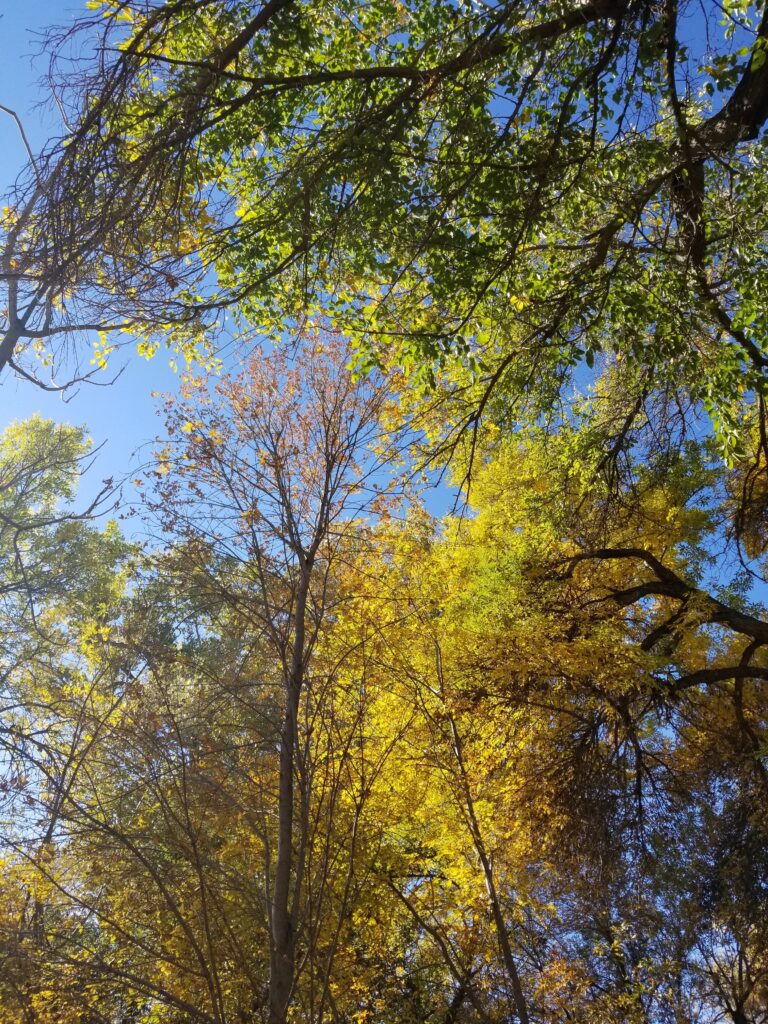 In fact, God grows us through adversity, and when we submit our pain and problems to Him, God wants to make something beautiful in and through our lives.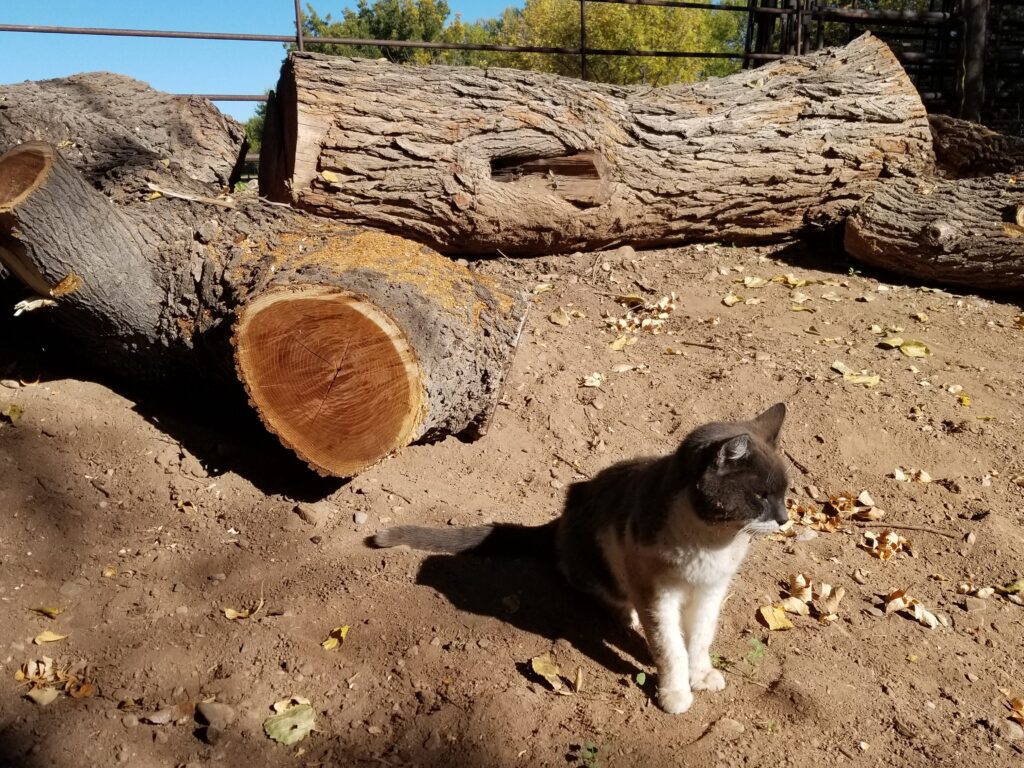 We might need some help cleaning up the mess.  We may need someone who has been down a similar road to offer us perspective, hope, and encouragement.  When we realize that God doesn't want us to become angry or bitter or divided against God, ourselves, or others, we can allow Him to take us on a healing journey. On that journey, Jesus helps to heal what is broken and divided, and He eventually will bring everything back into focus.  It may take years to realize or to appreciate what the Holy Spirit has been doing in and through our pain and problems.  Never again would I want to repeat a season of my life nor would I want to negotiate them away.  Over time, I realized that God has been changing and maturing me through hardships and challenges, and He wants me to become full of His love and grace.  He wants to cut off every branch that isn't bearing fruit in order to build something beautiful with the remaining branches and with the time that He gives me in this life.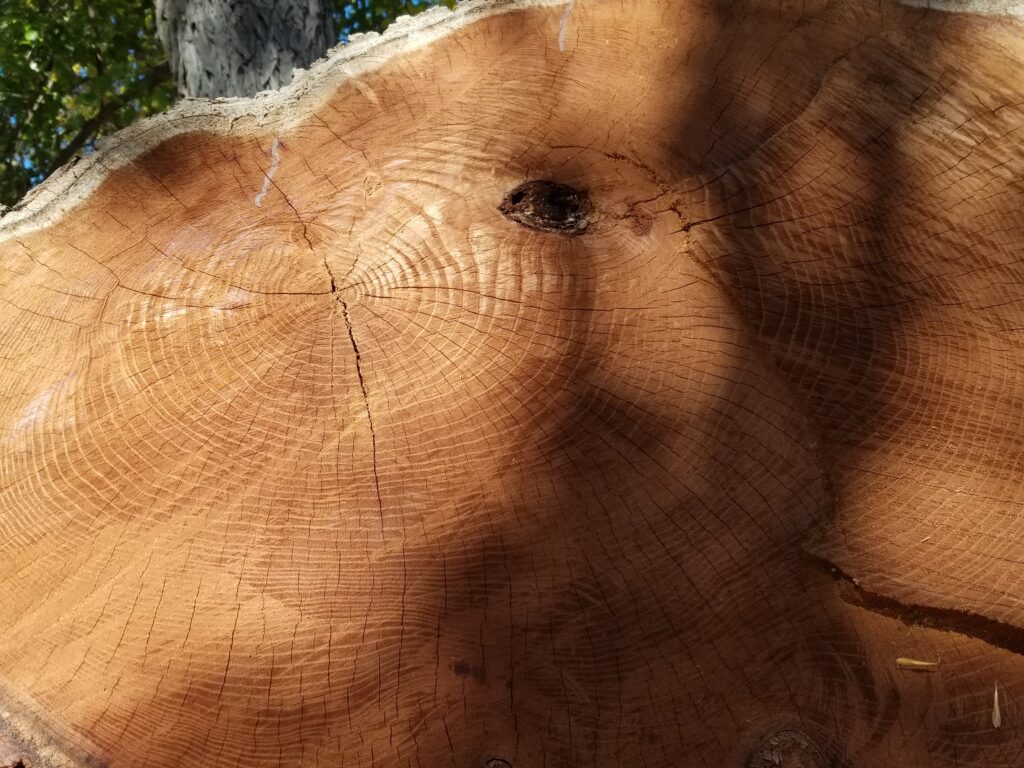 My all-time favorite wood to build with is cherry.  My pictures of this cherry tree remind me how important it is to allow Jesus to restore us and our focus and our relationships when trauma has wrecked everything that once was standing strong.  While healthy grieving and losses and suffering are part of the seasoning process during our restoration, God will see us through and build what no one else can with what's remaining.  
I recently met a new friend named John who built a ministry barn.  When God spoke to him through a dream, I was a stranger, and he invited me in.  John was Jesus to me and my family just when we needed Him the most.  What he built out of cherry was beautiful beyond words.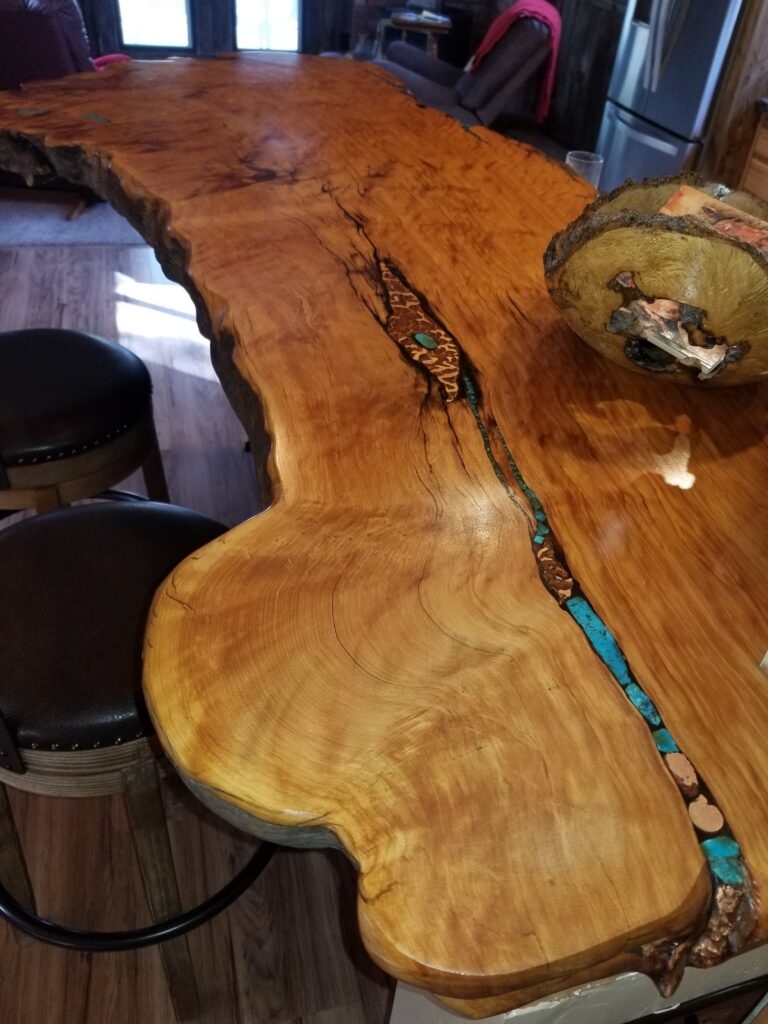 We don't worship the gifts, the process, or the creation. Instead, we worship the One who builds in and through our surrendered lives. The prophet Isaiah penned these God-given words "I have refined you in the furnace of suffering. I will rescue you for My sake—yes, for My own sake!" (Isaiah 48:10-11 NLT)
You may be going through losses and changes that have rocked your world. You may be experiencing pain and division in yourself, in your workplace, or in your family, and you've lost your focus. You may not know what hit you or what to do. If you lost your focus or your way, the Good Shepherd calls you by name because you are His. His arms are outstretched waiting to welcome you back home into His fold. He's gentle and comforting. You will find strength and courage leaning on His everlasting arms. He's the only One who can satisfy your deepest longing and bring rest to your soul. You may not understand why it all happened the way it did, but when you turn your eyes and your focus on the One who made you in His image, you will discover a perfect love that casts out all fear. You will find new strength when you are weary. God has you in the palm of His hand, and that's the safest place in all of the world. What God allows you to see and experience will change you, and when God changes you—everything changes.