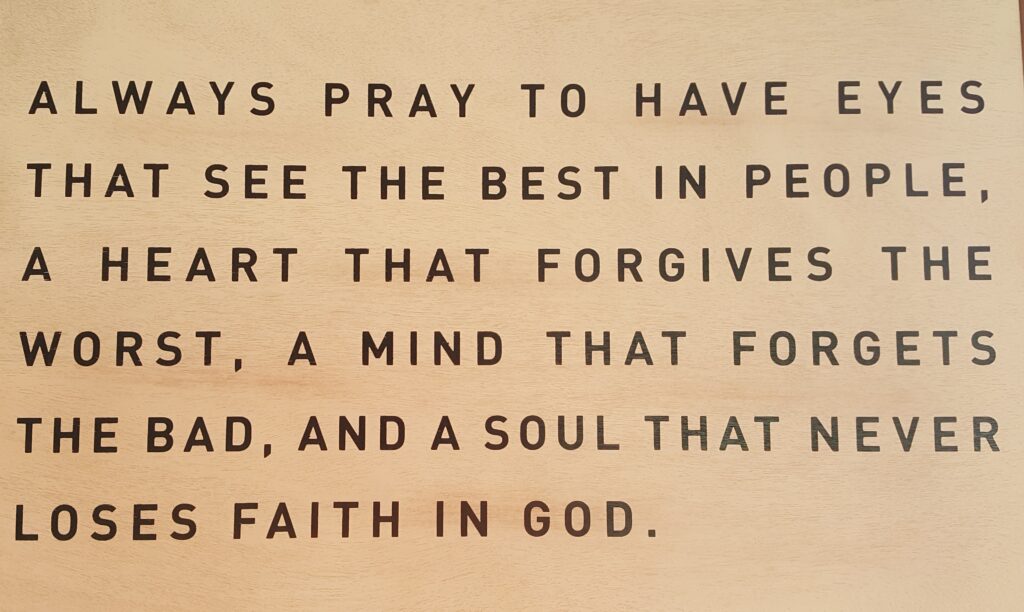 What's your position on your past? If you have a poor long-term memory, most of your past is gone. If you have a poor short-term memory, your recent conversations, experiences, and memories are gone. If you completely ignore your past, you may keep making the same mistakes and keep falling flat on your face. If you blame others for the pain and problems of your past and if you haven't forgiven them, you could be stuck living in a self-created prison. If you keep re-traumatizing yourself because you refuse to let go of the past, you can paralyze yourself with anxiety. If you give thanks for all of your history, maybe God will write His-story through you.
How you handle forgetting is a matter of the heart. I spent way too many years of my life being critical and hateful of myself and others. I'm grateful for the painful processes that the Lord led me through to set me free, and I give Him all of the glory. Instead of judging and being critical, God has helped me to integrate His grace when it comes to forgetting.
My ADHD patterns aren't an excuse for my forgetting, but it happens so often that it's not funny—unless I can laugh at myself and frequently apologize.  Using humor helps when it comes to forgetting.  When my wife asks me why I didn't do something that she expected me to do, I'll frequently say, "You can't do something if you don't have the thought to do it."  It doesn't always go over well, but it's true.  I mess up so often because my mind or memory go blank.  Instead of being stuck living in my past, I've let go of the things that once bound and hindered me.  Praise God for His forgiveness, help, and healing.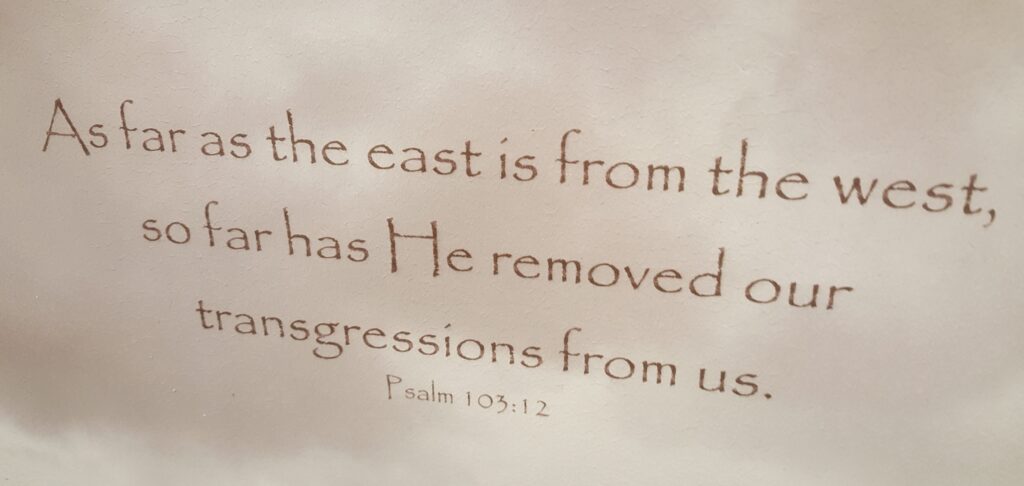 When it comes to my past, I never want to repeat or re-live my past.  I also don't want to negotiate it away.  The parts of my life that once were out of control have been undergoing a radical change and healing process.  Now I identify more with wholeness and healing and transformation than I do with brokenness because He who the Son sets free is free indeed.  I'm no longer a slave to fear; I am a child of God.  My identity was rooted in all of the wrong things.  I haven't forgotten that my life was totally backwards.  My focus has changed.  Now I identify more with Christ, for it's no longer I who live but Christ who lives in me.  I'm His.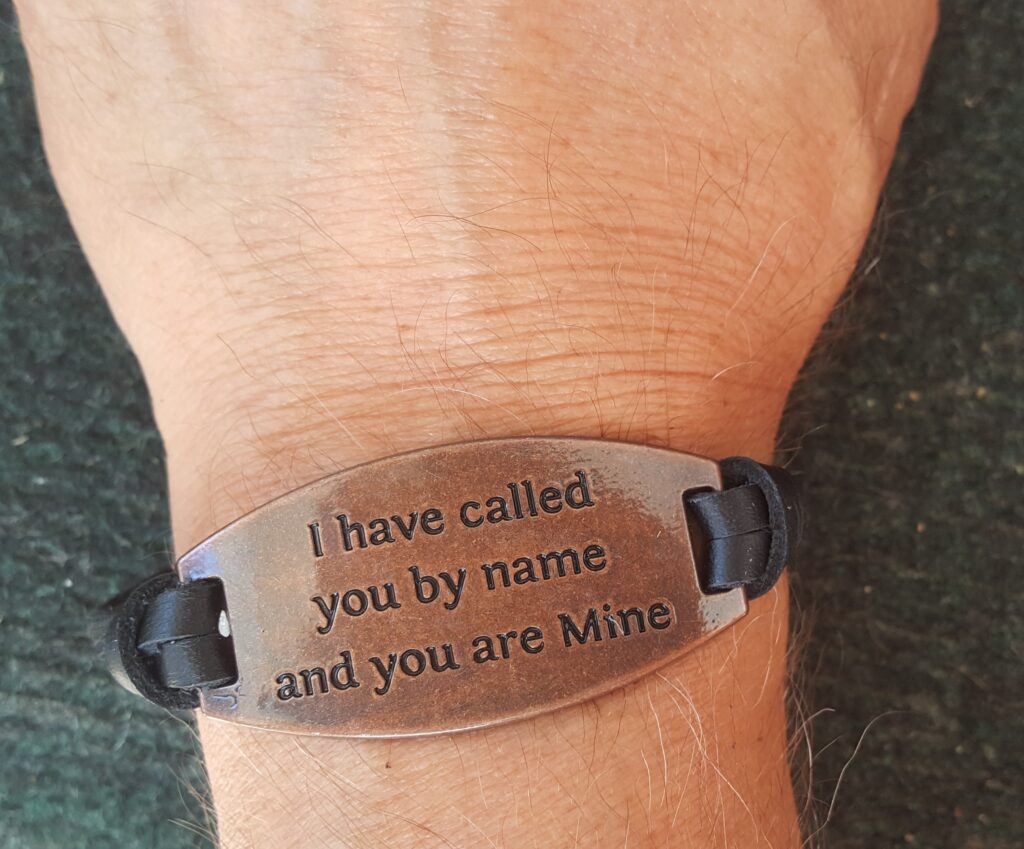 Anything and everything that God has brought me through are all at His disposal to use as I minister to His people with pain and problems. That's what we do since we are called to be ministers of reconciliation.
The older I become, the more frequently I forget. I walk in forgetfulness just like you do. The good news is that Jesus never changes. He doesn't hold our forgetting or our past against us. His reflex is to forgive our sins and to release us from the bondage of having a critical spirit toward ourselves or toward others when we forget. As I celebrate and engage with you in the process of aging, we're going to forget more than we remember. In fact, the only thing that's fresh in my memory is what I just experienced or the moment that I'm living in right now.
What I fix my easily-distracted mind on becomes my reality. The thoughts that I choose become my diet. My diet determines my mindset. My mindset determines my mood, my desires, and my motivation. What I read and meditate on becomes the medication that determines my reality. The benefits of feeding on and applying God's Words are what they grow. The side effects of medicating myself with problem-focused thoughts are that they wreck my perspective and my day. If my thinking stinks, then I'm only going to infect you with my negativity. Here's what helps. I try to keep an ongoing dialog with Jesus. He holds me accountable and so does my family. I try to engage people around me in conversations about things that matter. I try to daily feed my mind and soul with God's unchanging truths. I try to integrate God's words into my thoughts, conversations, and prayers.

My favorite Scripture is whatever I just read. My favorite wife is my best friend who walks and talks with me every day. My favorite child is the one that I'm with. My favorite friend is the one that I just spent time with. My favorite song is the one that I'm singing. My favorite game is the one that I'm playing or creating. What I share is what I'm learning. It's what is fresh, needed, and easy to recall.
I write down what I'm prone to forget.  I try to be open to feedback as I keep forgetting important details.  I try to reflex with grace when you and I forget.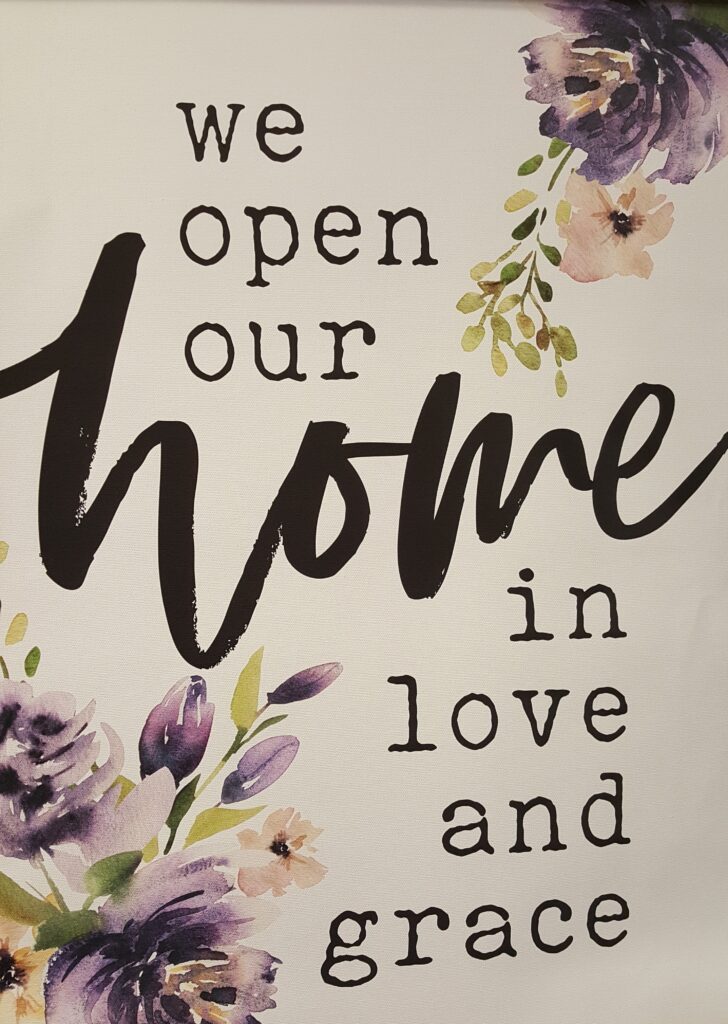 My friend Sarah taught me the art of walking in forgetfulness.  She's mastered it, and I'm still walking the Lord's long hallways of Grace University.  I forget my combination, where I'm going, what I'm supposed to do next, my keys, and my favorite hat that I just lost for the 100th time.  I may even forget your name and many important details, but I tend to remember how you've impacted my life.  Those who slow down and make time and love well are on my wall of fame.
Let go of what you forget.  It's gone.  If you need to remember it, someone nearby will remind you.What you feed your mind will become your reality.  Choose wisely.  Aggressively confront and stomp out thoughts that will disturb and disrupt your life and your relationships.  Cling to what is good.  Fix your thoughts on the love of Christ and you will become a loving, unique example and reflector of Jesus' love.  When you become full of God's love and grace, there won't be much room for anything else.  Please don't let what you forget keep you from being around other people who are also skilled at forgetting.  And don't let what you thought or did keep you from turning to the Lord and His loved ones nearby.