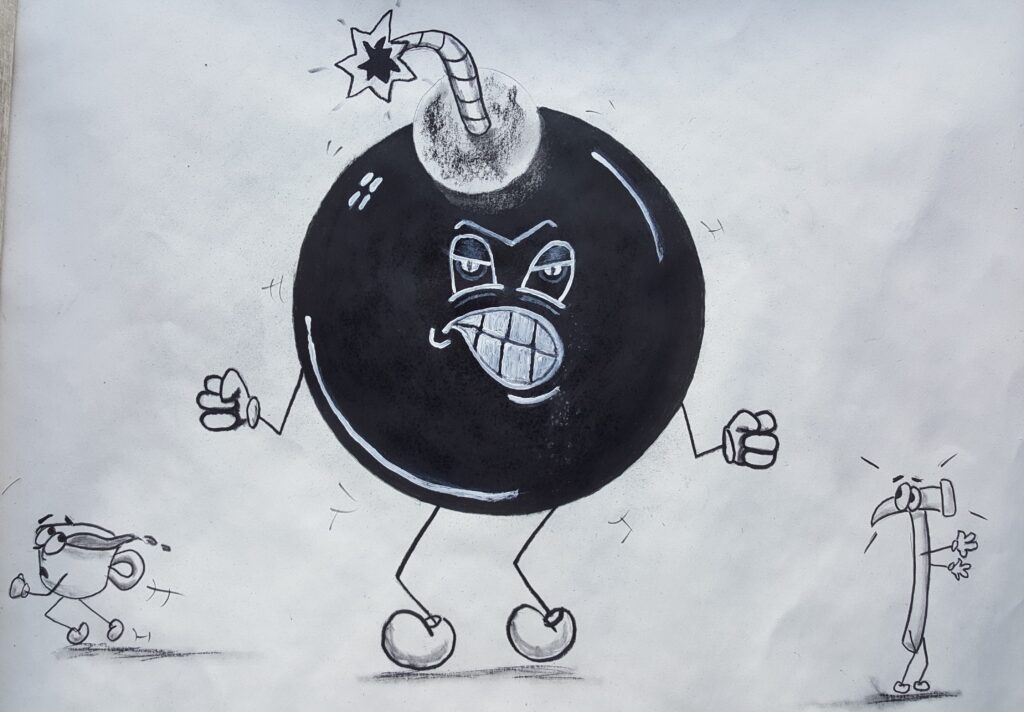 "No one can be set free from something they don't even recognize they have invited into their heart." Stormie Omartian The Power of Prayer to Enrich your Marriage
If someone got close enough to bump into you today and if they discovered that you are "full of it", what would they discover that you are full of?  As I encountered people during holy week, I did not discover many who were full of holiness.  Instead, I found people who were full of work, sports, anxiety, words, politics, humor, fear, anger, questions, sickness, hurt, stress, sarcasm, self, and stories.  The most difficult people to understand were those who hid behind their silence.  Many people do not trust enough to let others know what they are full of.
I wonder what people believe that I am full of?  I want people to see the fruit of Jesus living in me.  I hope they encounter the love of Christ when they bump into me.  However, unless I am deeply rooted and connected to Jesus, people will probably find that I am full of something else.  We cannot serve two masters.  We'll hate one and love the other.  We can't focus on two things at once.  We can't do anything well while we're also trying to do something else.  Why do we try to be so full of so many different things? When I went to Washington D.C. with a million men back in 1997, we sang a song, "Lord, I want to be like Jesus in my heart."  That's been the prayer of my heart, but way too often, I allow myself to become distracted and preoccupied by something else.  I find it challenging to not conform to the patterns of this world when the pressures to conform come from every angle.  Instead of giving in, I must allow the Holy Spirit freedom to do His work of changing me into His likeness.

If you stop feeding what's stressing you out, maybe you wouldn't feel like you're going to explode.  If you stopped listening to, reacting to, or repeating the trash that you hear around you, the trash-talking life-suckers around you won't have a destructive influence on you.  Instead, they might become deflated if you don't emotionally react to their manipulative games, bombing words, toxic emotions, or threats.  If you get rid of the internal and external Velcro that makes their junk stick, then junk won't be able to attach itself to you.
As we journey together towards wholeness in Christ, I pray that the Word of God and the peace of God will dwell in you richly.  I pray that the love of Christ will consume you and change you—every part of you.  In order for this to occur, you must detach yourself from what has consumed you.  You must cling to God and His Word and make His Words your words.  Personalize them.  Put them into your own words.  Pray them.  Write them down.  Use them as you interact with people.  Use them as a guide for your decision-making.  Then you will know the truth and the truth will set you free. 
Jesus is the Word made flesh and dwelling among us.  Is Jesus and His Word living in you and being fleshed out in your words, actions, reactions, and relationships?  We're all full of something.  We're all in the process of conforming to some image that we aspire to attain. Since we've been made in the image of God, doesn't it make sense to allow ourselves to be conformed to the image of our Creator? 
When you look inside, what are you full of?
You'll discover the answer by listening to what you talk about.