"Never be afraid to trust an unknown future to a known God."
Corrie Ten Boom
As everything seems to be "virtually" changing around us, God remains constant.  As all other ground that seemed to be solid is becoming sinking sand, we must place our faith and our hope in Jesus Christ—the Rock of our salvation. 
The psalmist wrote, "I have set the Lord always before me.  Because He is at my right hand, I will not be shaken" (Psalm 16:8).  Are you being shaken as virtues and values are being redefined by the media controllers?  Are you gradually caving to culture and slowly replacing your real relationships with God, family, and friends with virtual and digital relational experiences that leave you feeling empty, lonely, and disconnected?  We shouldn't be surprised that people hate us if we are Christ-followers.  We shouldn't even be surprised by the rapid changes taking place in our culture.  God predicted all of this in advance and recorded His unchanging plan to return and to redeem His people.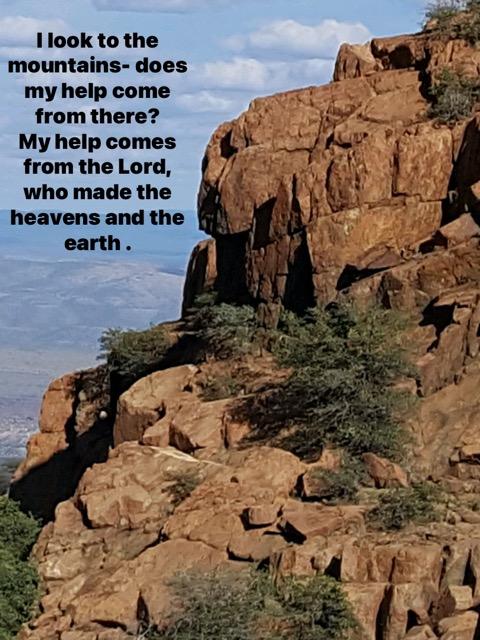 Instead of becoming anxious, angry, or paranoid, God is inviting us to create what's missing and desperately needed in our culture: relational people who are full of God's love and are generously giving His love away. Instead of turning inward or away from people, we must seize each day and share the reason for our hope with the hurting, scared, confused people around us. If you can't see a wide-open mission field in times like these, you never will.
I confess that I do get my eyes off of Jesus. I get distracted, annoyed, scared, and angry as I look at how detached and dismissive people are becoming. As everything is being redefined, what defines you? Who are you, and what is your purpose for living in times like these? Only God knows the future, and nothing will thwart His plans. God made you to be His witness, His minister of reconciliation, His light in a dark world, and a living, breathing representative of Jesus. You get to be Jesus to your family, friends, neighbors, classmates, and co-workers. If you don't fuel up on God's love and truth before you leave home each day and if you don't put on your spiritual clothes and armor, you will get lost in a world filled with lies and deception, and Satan will take you out.
The good news is that God made Himself known.  He sent Jesus to save us and to redeem us.  In Christ we find how to live in a canceling and a rejecting culture.  Jesus emptied Himself, sacrificed His life, and laid down His life to set us free.  Jesus even told His disciples that they would be better off when He left.  He promised to come and make His home in the hearts of those who believe in Him.  Jesus promised to send the Holy Spirit to empower us, comfort us, equip us, and remind us of all of the truths that He taught when He walked this earth.  My good friend, you lack nothing if you have Jesus.  In Him you can live and move and change the world one life-at-a-time.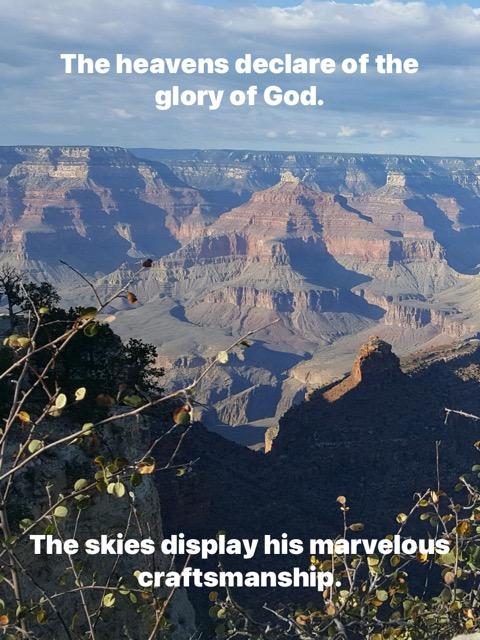 Here's my encouragement to you.  Instead of worrying about your unknown future, cling to the Author of history.  Cling to the Lord of all.  Get closer and closer to the God who is working out His unchanging redemptive plan.  His desire is that no one will perish but that all will have eternal life.  All you need is enough faith to reach out your hand, take His hand, and follow in His footsteps.  Don't try to create your own path.  Just hang onto Him and follow in the path that He's creating for you.  It may not be the path that you're used to taking each day.  He won't let go.  He knows that you're afraid of the future and all of the changes going on in this world.  Each day the Lord wants you to trust Him with all of your heart instead of trying to figure out life on your own.  Life only makes sense when we're walking closely with the Lord.  He wants to quiet our fears with His perfect love, and He wants us to walk in freedom.  God holds the future, and He has a plan.  You don't need to worry; it's all in His hand.  (Timely words that I have etched in my memory from a David Meece song from forty years ago.)