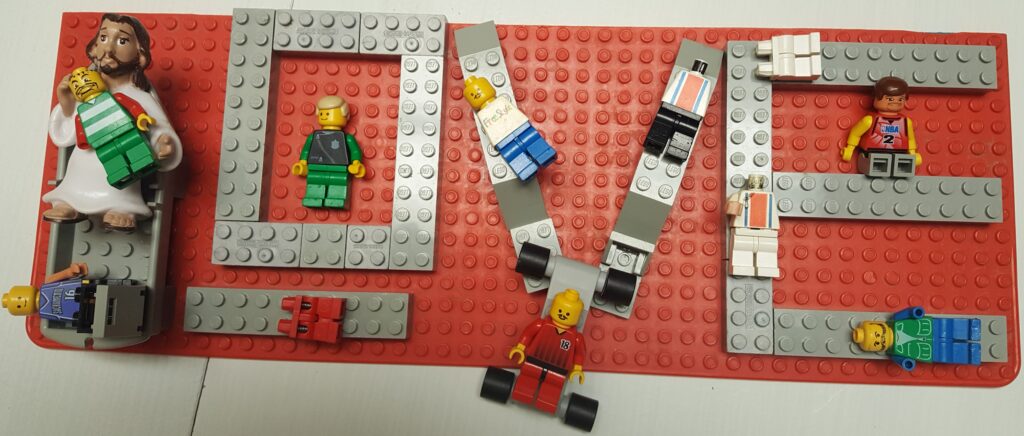 As I watch and listen to what's transpiring in our world, I'm paying closer attention to issues of the heart. We can cave to culture, allow fear and anxiety to drive us away from each other, and allow "what's wrong" to consume us. But we are called to be different. A city set on a hill. Lights shining in the darkness. We were created in the image of God to reflect to the world what God is really like.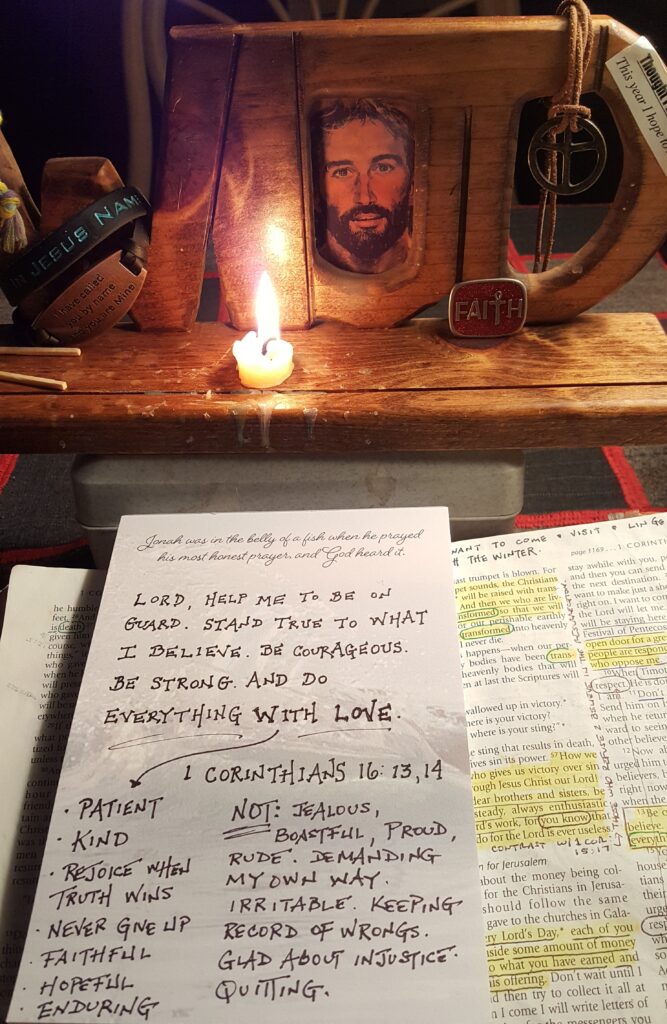 God's essence is love, and we were created to love like Jesus loves. Instead of designing us to be afraid, God made us in His likeness to operate in His power, His love, and His wisdom. But if we're trying to get our wants and needs met outside of an abiding relationship with Christ, we'll likely get caught in bigger traps, bigger worries, power and control plays, and always striving for what we don't have. Jesus offers us His love and His peace and His power. He also gives us His rest. As we move into a Sabbath rest, will you stop everything to ponder Jesus' love?
The Bible is a love letter written to God's wayward children. We keep going astray off of His path. We get organized around the wrong things. And Jesus relentlessly pursues us with His love until we finally surrender, follow, learn, and become more like Him. Instead of basing our lives on something that we can lose, Jesus offers us the firm foundation of His unending love. Jesus proved His love for us by giving His all and sacrificing His life so that we are forgiven, healed, and free to love like Him. Spend some time in the pages of God's love letter today and watch what happens.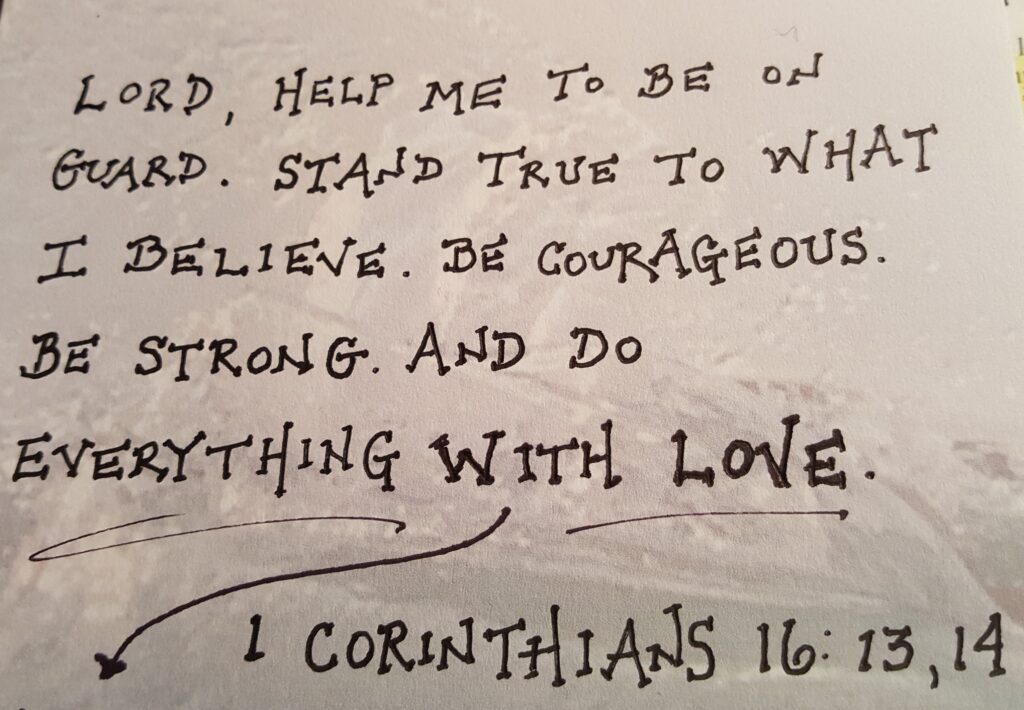 How do we become people who live in God's love? I tried everything else first, and I discovered that only Jesus' love can satisfy my deepest longing and give me true peace. Nothing this world has to offer will result in my feeling safe, secure, peace, loved, and satisfied. Jesus brought this stubborn man to a place of deep repentance and surrender. When I discovered God's grace and how much that Jesus loves me, my search for meaning and significance were over. In Jesus Christ I found what every person longs for.
We learn about Jesus' love in the pages of Scripture. We see His love written across the sky. We can find it if we look deeply into the eyes of one another. We can sing of Jesus' love in our treasured songs. But this world needs to experience the love of Christ with skin on. Your skin and my skin. We imperfectly get to demonstrate the love of Christ each and every day. People don't want our spiritual leftovers or spiritual baggage. They want our faith to be fresh and real. Our love tanks must get refilled each and every day as we engage in a dynamic relationship with Jesus. Then our faith will become more attractive.
What might that look like as we abide in God's love?  Helping to fix someone's flat tire.  Inviting someone to sit around your table to enjoy a meal.  Calling a friend that you haven't talked to in a long time.  Finding something encouraging to say to someone who is having a rough day.  Offering a ride to someone walking in bad weather.  Stopping to listen and pray with someone who is hurting instead of being too driven or too busy.  Teaching your children and giving them lots of chances to fail instead of becoming impatient and yelling at them.  Ignoring the crap that just hit your fan and speaking tender words of blessing to someone who doesn't deserve it.  Thanking people instead of criticizing them.  Letting others go first.  Paying it forward.  Giving people what they need instead of what they deserve.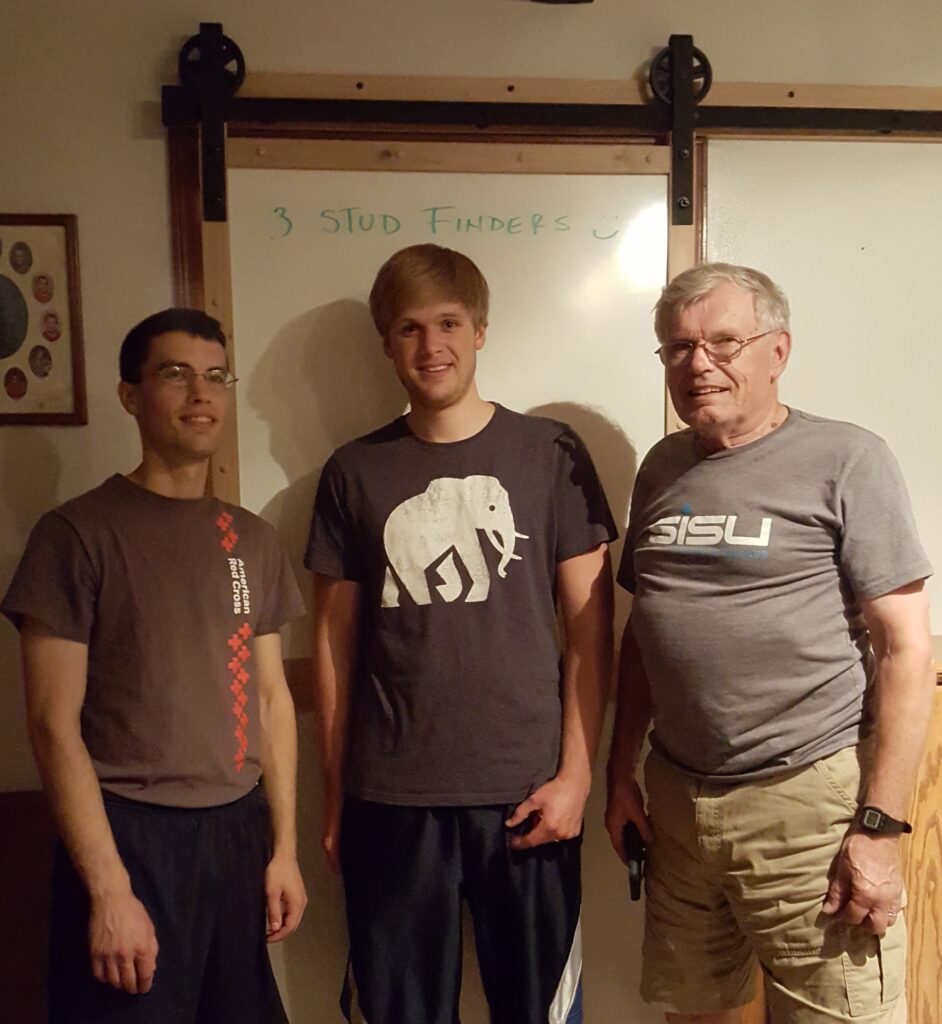 Your roles and relationships are the contexts where you get to embody God's love throughout each day. Instead of wishing away time, resenting your circumstances, and hiding from people, seize each God-ordained moment to express His love to those who are younger and older than you. Get to know the people around you well enough so that you personalize God's love in their language. Pray for God's wisdom to know how to love people who are different from you. One size doesn't fit all. When you embody the love of Christ and live with love, you will be planting seeds that God will water and grow. You'll change the world by making it a more loving place.