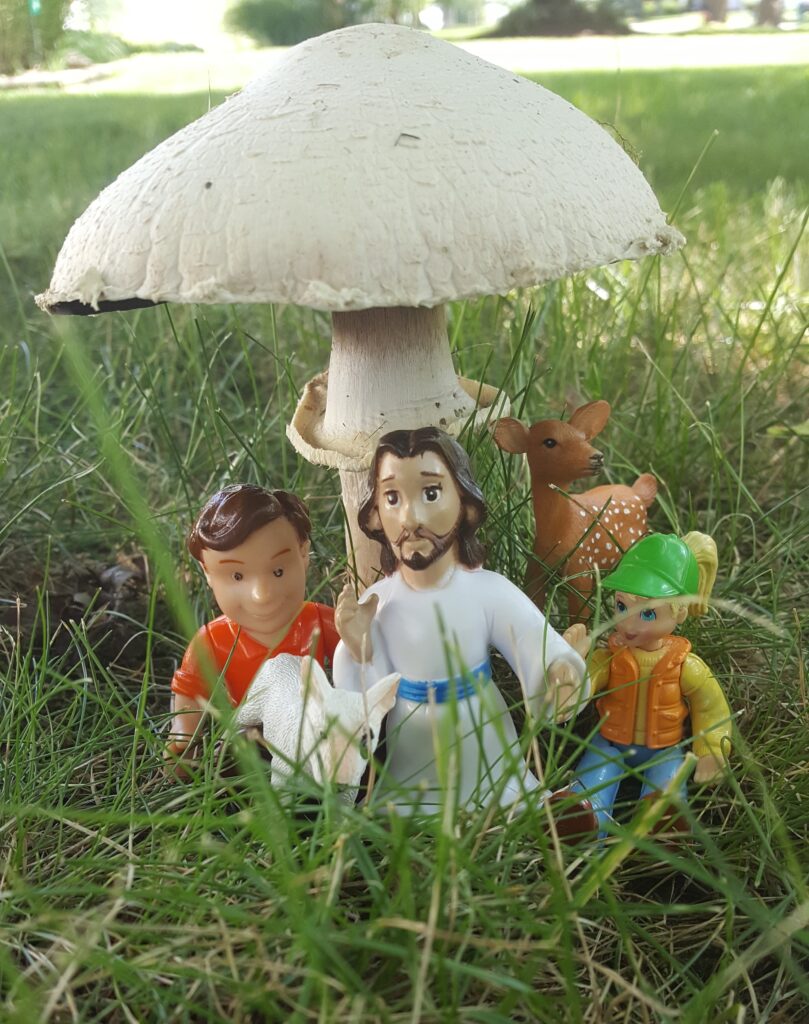 Being made in the likeness of God, we are designed by God to connect with Him. But what if we have a "failed connection" with the One who created us to connect with Him? What if bad things have happened in our lives and what if we attribute them to God because He didn't prevent them from happening or He didn't supernaturally intervene? What if people or places who represented God to us have shattered or distorted or destroyed our image of God? What if God hasn't lived up to our own expectations of Him—but He is all-knowing, all-powerful, sovereign, loving, and unchanging?
We can question God. We can get angry with God. We can blame God. We can build a case against God. We can pull away from God. We can turn away from God. We can begin to question or deny God's existence. We can turn to something or someone else for comfort. We can build our own idols. Or we can take all of our feelings, problems, and pain to God and see what happens.
If we've not been closely connected with God for quite a while, we may be out of the habit of recognizing God's presence or God's voice. We may be reflecting on or focused on something else and not hear God speaking. God may be speaking, but not in the way that we're expecting Him to speak or to answer us. We may be listening for God to speak, but God seems silent, and we want an answer now! Or we may ask God questions and make up our own answers because we're frustrated with God and with our circumstances.
Although I've followed Jesus most of my life, I've had so many times that I've felt disconnected from Him.  Everything that I've written in today's blog comes from my own personal and relational experiences.  I used to wish that God would just write His messages on a billboard so that I could read them when I drove by.  Now I realize that having a deep connection with God requires a daily commitment to do life on God's terms—not on my terms.  I've learned that God's rhythms of connecting require me to slow down, close my mouth, open my mind and my heart, listen, pay close attention, deeply reflect, write down what He's saying, and put it into practice.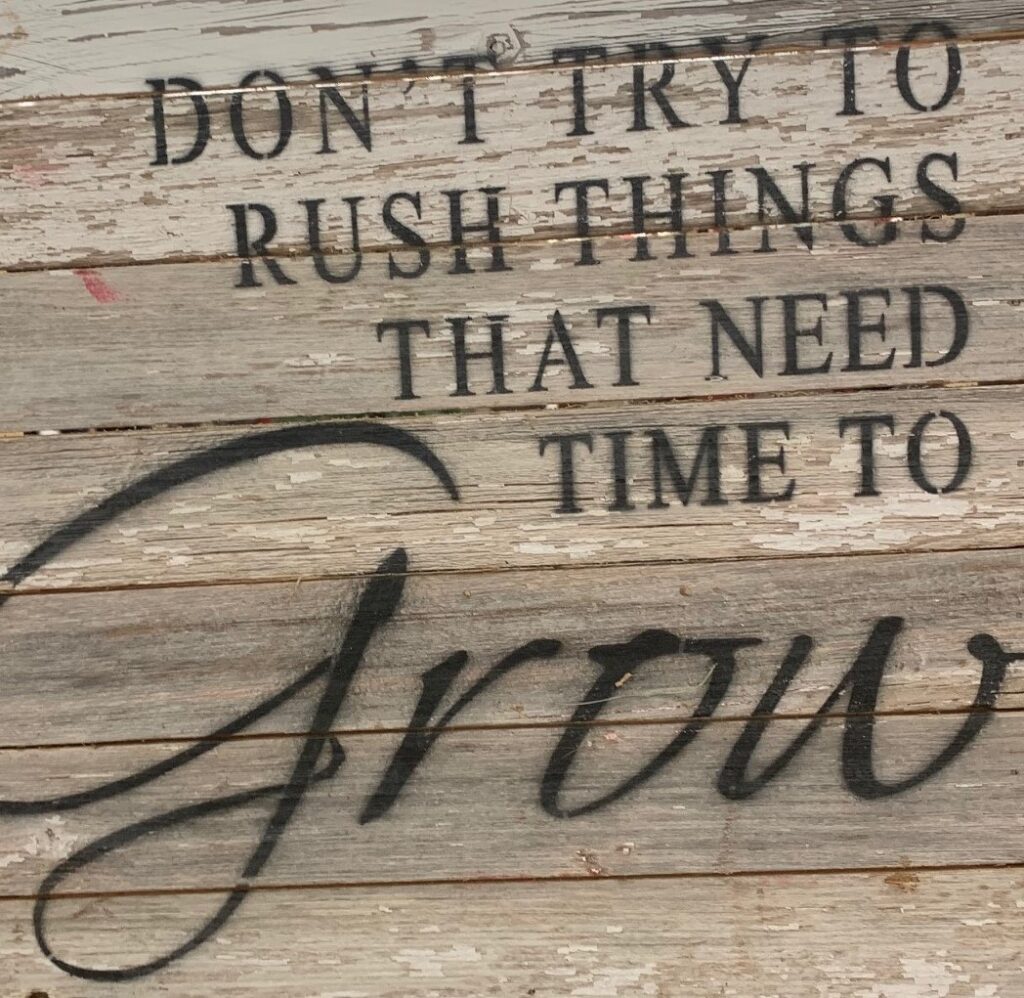 Howard Hendricks once told me, "The process of concentration is elimination." We must devote our time and best attention to connecting with God if we want to form a deeper and lasting connection with Him. We must also eliminate the competitors. I'm a morning person; therefore, my deeper connecting time with God is oftentimes before I even get to work. Hendricks had a way with words, and he used to say, "What you learn to do well, you will not learn to do quickly." I used to read everything that he wrote. I learned how to listen, how to speak, how to study the Bible, how to ask good questions, and how to teach by reading his books and from watching him teach and by listening to him speak. I traveled to Detroit, Chicago, and Washington D.C. to hear Howard Hendricks speak, to discover more about following Jesus, connecting with God, and connecting with people. But we can't just rely on other people to strengthen our God-connection.
God initiates communication and connection with us. He relentlessly pursues us in love. He calls and speaks our names. He has endless ways of speaking and of getting our attention. He knows how to speak our language because He gave it to us to communicate with Him. He calls us away from everyone and everything in order to get our attention and to speak directly to us. When we're too busy, distracted, and preoccupied, God breaks into our hurried existence to recapture our attention. His methods of connecting with each of His children are person-specific.
God connects with us through our passions like music, sports, art, movies, and food. God connects with us through our senses through what we see, hear, taste, touch, and smell. God connects with us through our thoughts and through our emotions. God speaks through nature and through animals. God speaks through people and through our circumstances. God gives us messages through books that we read and through technology. God sends messages when we turn on the radio and when it's quiet. God speaks through the rain, the thunder, the stars, the moon, the clouds, the sunrises and the sunsets. God even speaks in ways that defy our beliefs.
Yesterday while I was sitting at my desk writing my blog about connecting, I turned around and my cat was lying on my bed just looking at me.  He wanted my attention.  I wonder how long he sat there waiting for me to turn around, notice him, and pet him.  After I stopped petting him and returned to writing, he got up and jumped on my desk and wanted more attention.  Then he went behind my computer and sat down in front of the window and just looked at me.  Then he got closer and wanted all of my attention.  Then he got on top on my computer until I shut it down and gave him all of my undivided attention.  He wanted my time, my attention, my affection, and everything I had.  Just like Jesus wants.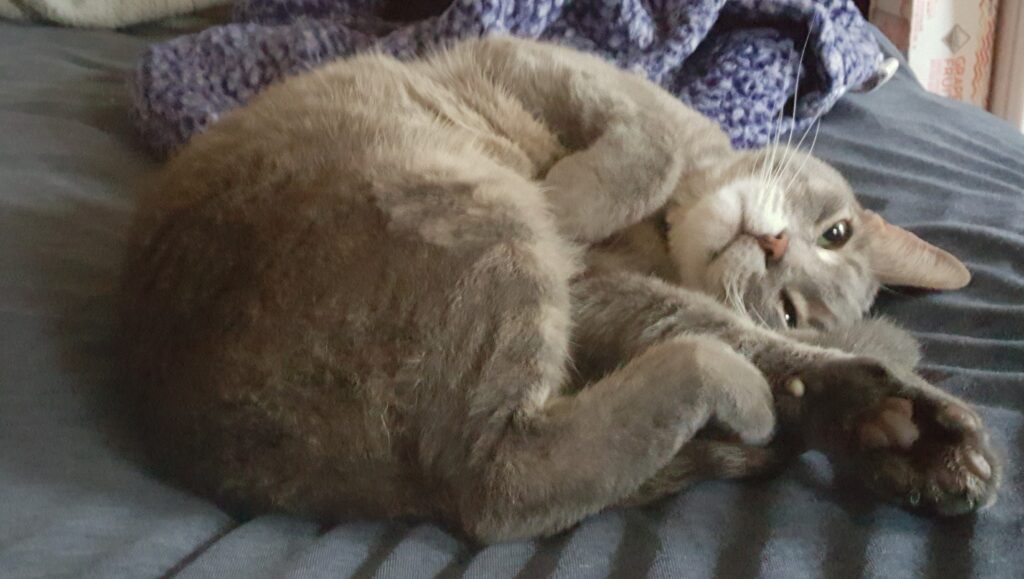 Deep connections don't come through divided attention. Jesus gave His all, and He wants us to be all in with Him. We're designed to become rooted in God's love, truth, and grace. We're made to abide in Jesus' love. Our minds and hearts are to become fertile soil for God to daily and frequently plant His seeds of truth to grow and to reproduce. Just as we frequently eat and drink throughout our day, God calls us to connect with Him throughout the day. He wants to use everything in and around us to get our attention and to communicate with us. If God wrote a parable, poem, or song about your life right now, what would it say? What word picture or metaphor would He use to describe your connection with Him? (Go ahead and write or let God canvas His painting or His metaphor upon your blank screen.)
What you read can also impact your connection with God—weakening, distracting, or strengthening the bonds. I read for connection and reflection. This summer I've been reading another Ken Gire classic, Seeing What is Sacred—Becoming more Spiritually Sensitive to the Everyday Moments of Life. God continues to use Ken's writing to strengthen my connection with Him as I read His Word.
Have you ever noticed how easily we can veer off-course when we open God's Word? "We study it as a handbook of principles, when we should see it as poetry. We study it as a treatise on theology, when we should see it as beauty. We study it as a record of biblical history, when we should see it as romance. We study it as a code of conduct, when we should see it as love."—Ken Gire
Why not just start a conversation with God? "Lord, I want You to reveal Yourself to me in ways that I can see, hear, and understand You. Please quiet me with Your love, and teach me something that I need to know and to learn. Forgive me for being so busy and distracted. Slow me down, quiet me, and help me to receive Your love and truth however You want to connect with me throughout this day. Help me to let go of whatever else that I'm hanging onto so that I can deeply connect with You. In Jesus' Name I pray. Amen." The closer you get to Jesus, the more you will feel His heartbeat, to recognize His presence, to hear His voice, to notice His rhythms, and to join in the conversation.
What must you eliminate from your life to get closer to Jesus?