On the last day of March, on a street called Broad, a young man crossed the street with desire from God. He opened the door of a huge brick church to discover what was not in his search. In the isles and piles of things giv'n way, was a friend you'll meet on this very day.
Never before in his wildest dreams, had he found such a friend, you will see what I mean. For a young man who plays each day in the sand, with kids from hard places you can't understand. Until you flip on its head, God's gift called time.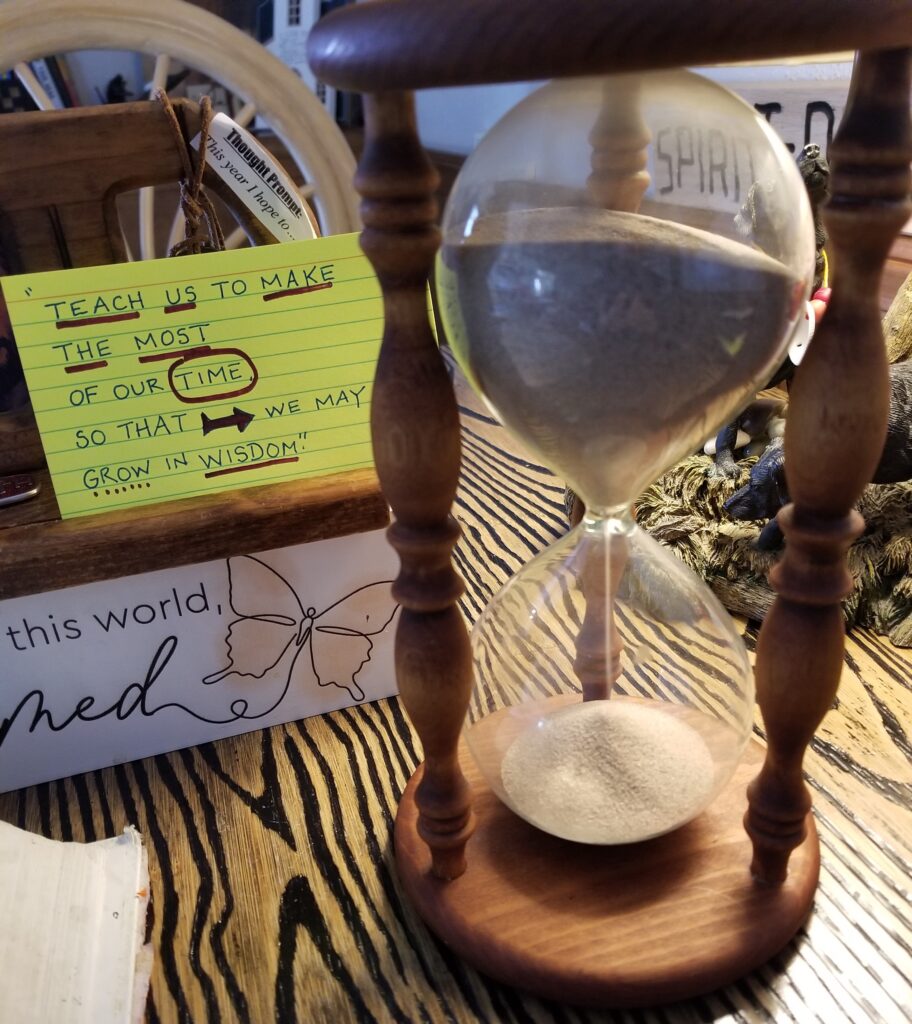 For the bizzies and buzzies who fly with their paces, past the rest who seem just stuck fast in their places. They manage and crunch this gift to pieces, when refined by time it could release em'. From pressures and messes of which they create, cuz' more is the score cuz' bigger is better. When money and larity lose pop n' pizzaz, they find n' have what they already had.
If the Psalmist or Palmist this gift in his hand, gave 90 n' 12 wise ones understand. A mystery of history from crossing the sea. The time when you need it shows up in a He, Who made us and saved us for what we can be. The sand in an hour in my hand or my feet, slows me down to see and to hear whom I meet. When the armies of people and problems I hate, are stormin' and drownin' n' makin' me late. I flip on its head my new friend in a glass, who helps me to see what t'wil slowly pass.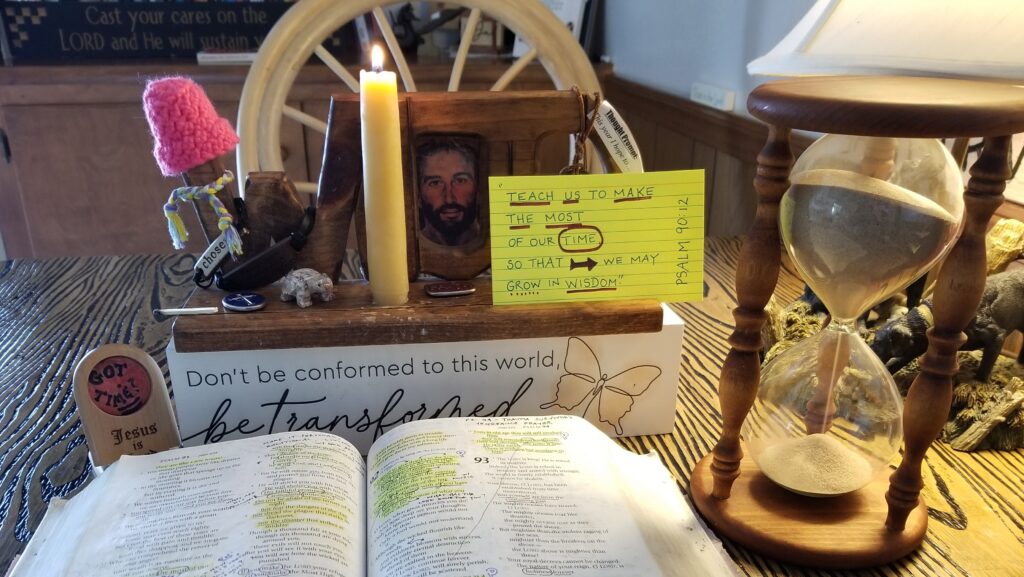 What you learn to do well you don't do quickly, at twenty or forty or fifty or sixty. The Teacher of time does wisely dispense, time in moments with such suspense. What to do with so much in an hour you choose, if you see the gift in the sand from His hand. Moment by moment to fuse and to use, if you listen and enjoy n' not snooze or lose.
I love my new gift, for it slows me down, to enjoy each moment n' flip it around. A gift we have in the palm of His hand, so precious to love with and share with a friend. As the time of our lives sift through His wise hand, what you do with each gift shows who's in command. The voices and choices are vast n' skew'd, but only the Father gives wisdom to you. Enough is enough complaining bout' time, just listen and love n' enjoy what you find.
More isn't better of what you pursue, unless it's the Giver of gifts like you.  Flipping time each hour, you'll see, treasures God gives you in moments like these.  Spread thin n' quite frazzled can be in your past, and only what matters for Jesus will last.  I live in the moment with God and with you, and share His treasures He gives me for you.
https://www.wanttoplaybyear.com/1192-2/
My unique blog today was inspired by God's Spirit, and it also comes with special "thank you " to my family, friends, a special doctor, Horton, my new hour glass donor, and my dad who continues to share God's truth in song.